Robert Brinson and Kyle Anderson Receive MML Accolades
Thu, Oct 3, 2019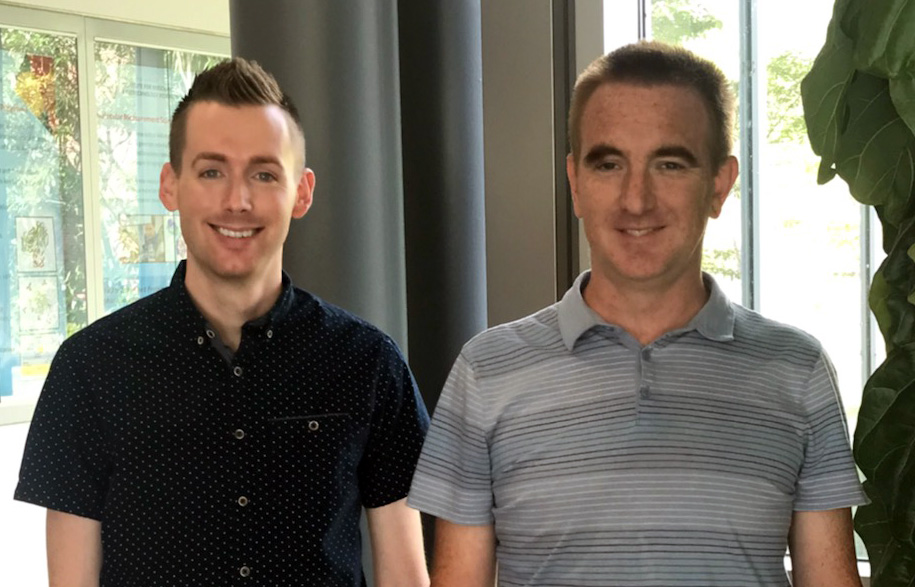 October 9, 2019 - IBBR Fellow Robert Brinson and NIST Research Chemist Kyle Anderson were honored last month at the NIST Molecular Measurement Laboratory's 2019 Accolades Gala.
Dr. Brinson received the MML Measurement Science Excellence award, in recognition of his leadership of an international multi-laboratory NMR study. This study of the NISTmAb reference material lays the groundwork for use of 2D-NMR by both industry and federal regulators for the characterization of biopharmaceuticals.
Dr. Anderson received the MML Outreach award for his service as President of the Washington Chromatography Discussion Group. His work promotes the NIST mission, facilitates collaborations between NIST and external stakeholders, and supports students at various levels of education.
IBBR Associate Director John Marino says, "We are proud to see our colleagues, Robert and Kyle, recognized by MML for their technical leadership and outreach to stakeholders.  Their efforts have significantly enhanced our program's impact in fostering innovation in biopharmaceutical research."
-----
Inquiries:  communications@ibbr.umd.edu