Printer-friendly version
PDF version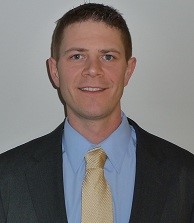 April 19, 2021 - Dr. John E. Schiel, NIST Research Chemist and IBBR Fellow, was awarded an Arthur S. Flemming on April 15, 2021 for his leading role in the development of a protein therapeutic measurements and standards program that works closely with the biopharmaceutical industry, regulators, and instrumentation companies.  Specifically, John led a team of NIST scientists in developing a world-first monoclonal antibody reference material, NISTmAb, a global benchmark that assures the performance of biopharmaceutical drug product release tests and new analytical tools and supports the development of manufacturing technologies.
ARTHUR S. FLEMMING AWARD
Established in 1948, the award is named after Arthur Sherwood Flemming, a distinguished government official who served seven presidential administrations of both parties, most notably as Secretary of Health, Education, and Welfare under President Dwight Eisenhower. He was a two-time recipient of the Presidential Medal of Freedom, first from President Eisenhower in 1957 and then from President Bill Clinton in 1994, two years before his death.  The award honors outstanding federal employees for exceptional public service.