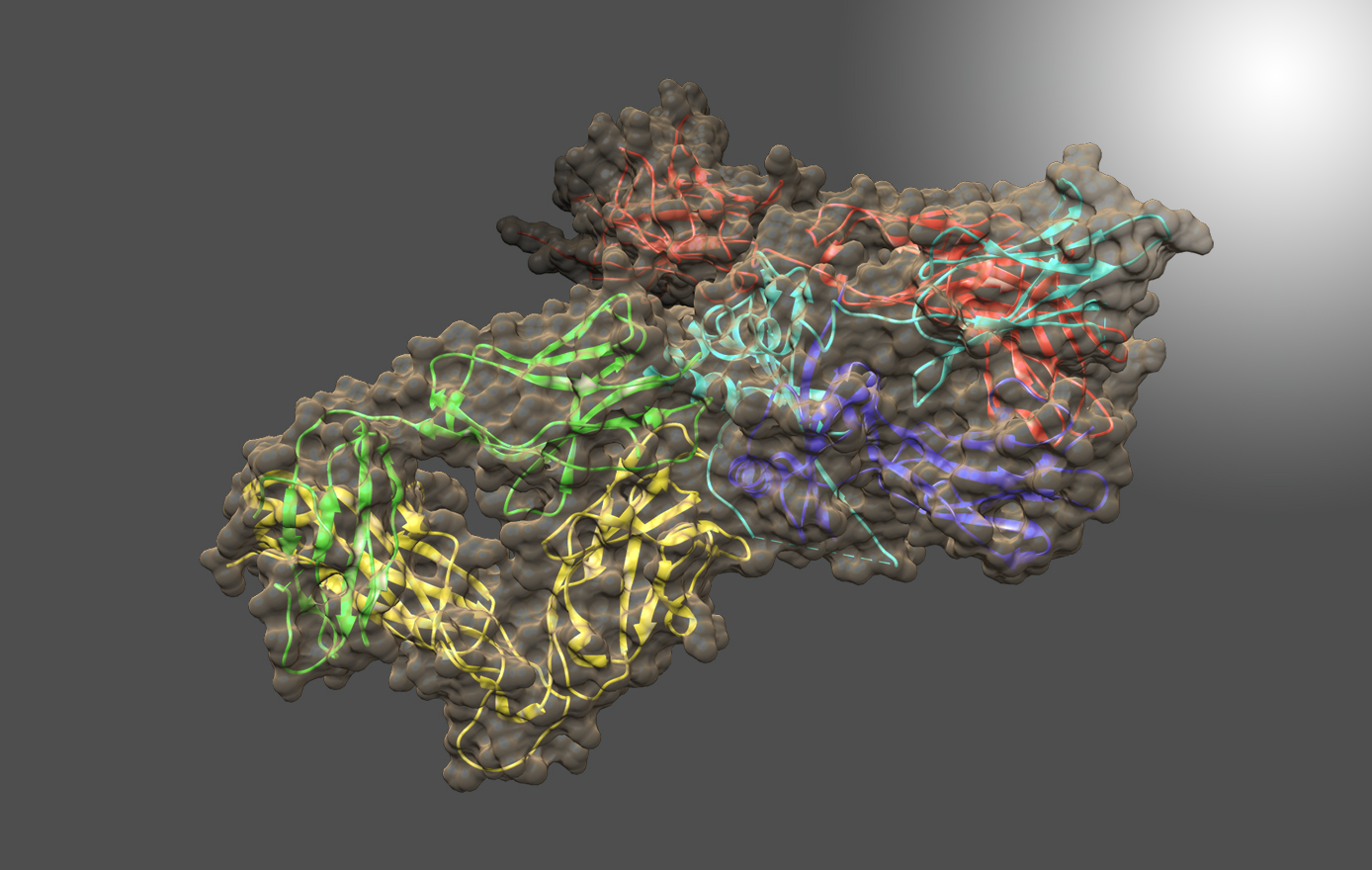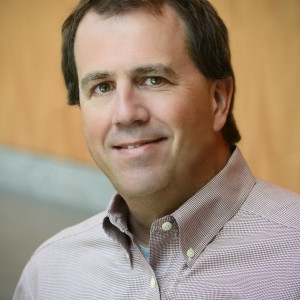 Contact
Email: DWeber@som.umaryland.edu
Call: (240) 314-6163
David Weber
Co-Director, IBBR
Weber Group
Contact
Email: DWeber@som.umaryland.edu
Call: (240) 314-6163
Education
Postdoctoral Fellowship, Johns Hopkins School of Medicine, 1988-1992
Ph.D., Chemistry, University of North Carolina-Chapel Hill, 1988
B.S., Chemistry, Muhlenberg College, 1984
Profile
As Director of the Center for Biomolecular Therapeutics (CBT) located within IBBR, Dr. Weber manages state-of-the-art scientific studies that investigate mechanisms involved in disease states and develops drugs to treat them. His laboratory is one of many in the CBT developing small-molecule inhibitors geared toward treating cancer, diabetes, and infectious disease.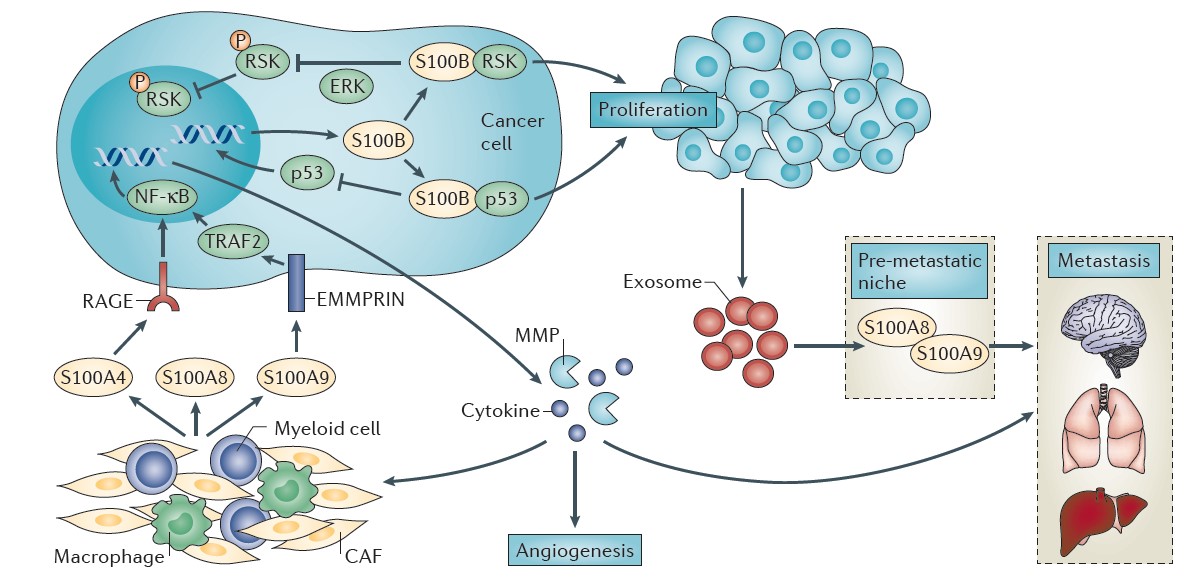 One such project involves studies of the structure, function, and inhibition of the S100 family of calcium-binding proteins. The Weber lab has shown that one particular S100 protein called S100B is not only an important marker for the prognosis of malignant melanoma patients, but that it also contributes to the disease state. Specifically, higher levels of S100B was shown to eliminate an important natural tumor suppressor called p53 (Figure 1). To address this problem, they developed small molecules inhibitors of S100B to restore active p53. Such molecules have the potential to help patients where other therapies are not effective, including cancer immunology approaches. To achieve this goal, structure-based drug-design technologies are used to develop experimental drugs that are more potent and safer than existing inhibitors and are being evaluated in malignant melanoma mouse models.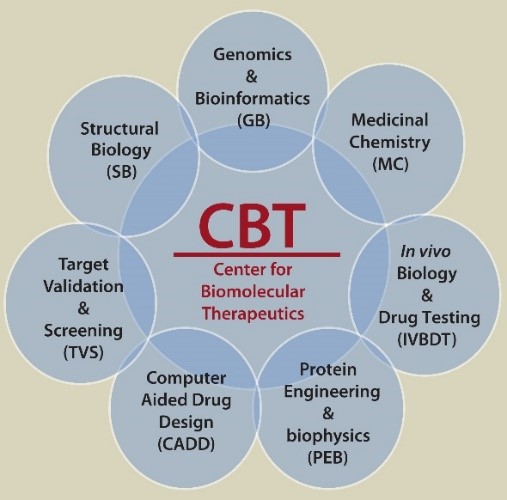 If successful, the next steps will be to develop such inhibitors safe for use in a human clinical trial with the long-range goal of helping provide new treatment options to malignant melanoma patients. Malignant melanoma is the fifth and seventh most common cancer among men and women, respectively, with more than 60,000 cases per year.
CBT Overview
CBT comprises seven research sections, each leveraging the intellectual capital of The University System of Maryland (USM) and an entrepreneurial, scientific environment to excel in aspects of therapeutic development and treatment. This combination delivers a comprehensive approach to the science of advancing human health, from discovery to therapeutic development.
Targeting infectious disease, cancer, diabetes, and neurological diseases, CBT researchers and scientists develop potential treatments to fight disease and improve quality of life. From target identification through testing, CBT uses a suite of technological and biomedical tools not found collectively in any other institution in the United States. Capitalizing on the depth and breadth of expertise found at the University of Maryland School of Medicine, and with close collaboration across University Systems of Maryland, CBT performs a number of services integral to the fight against disease, including world-renowned research in medicinal chemistry, structural biology, protein engineering, and biophysics.