Congratulations to Julia Greenfield for a Successful Dissertation Defense
Mon, Apr 1, 2019
April 5, 2019 -- Please join us in congratulating Julia Greenfield for successfully defending her dissertation, "Structural and functional studies of tailspike proteins from Escherichia coli O157:H7 phage CBA120," on Monday, April 1, 2019.  Greenfield has completed her course of study in the University of Maryland Biochemistry Graduate Program and fulfilled all of the requirements for the doctoral degree.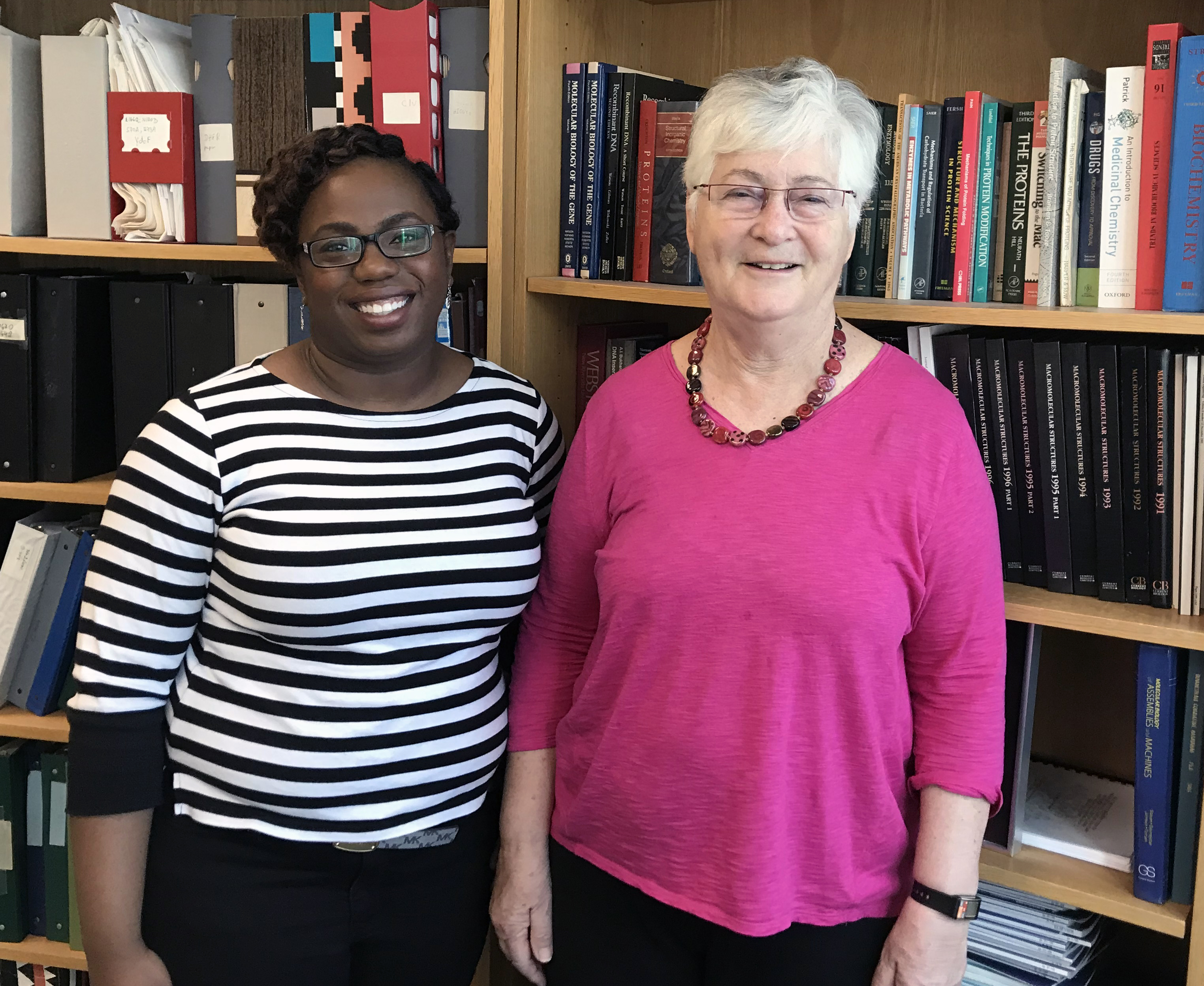 Her dissertation advisor was IBBR Fellow Dr. Osnat Herzberg (Professor, UMCP Department of Chemistry and Biochemistry). 
"It was a pleasure to observe Julia mature as a scientist over the years," said Herzberg.  "Her research project was a collaboration with Dr. Daniel Nelson (IBBR Fellow and Associate Professor, UMCP Department of Veterinary Medicine). Julia not only worked on structural studies of tailspike proteins, but also investigated biological and biochemical aspects of the system. This provided  a broad education that should serve her well in her future career."
"Completing my Ph.D. in Dr. Herzberg's lab has been an enjoyable and enlightening experience for me, and I am grateful for the opportunity to develop as a scientist under Dr. Herzberg's mentorship," said Greenfield, adding "I also appreciate the supportive, welcoming, and collaborative community at IBBR."
We look forward to watching Dr. Greenfield's contributions to the field over the coming years.
-----
Inquiries:  communications@ibbr.umd.edu