Congratulations to Tsega Solomon for a Successful Dissertation Defense
Mon, Nov 11, 2019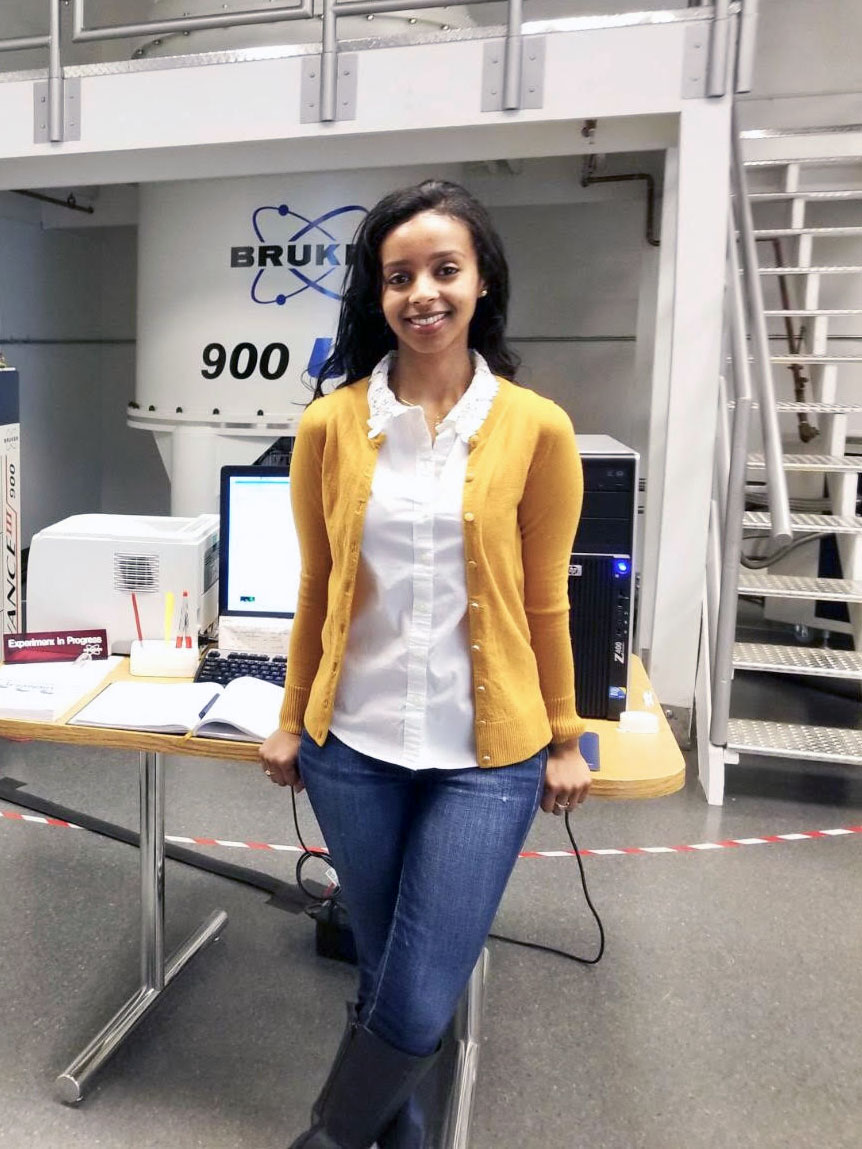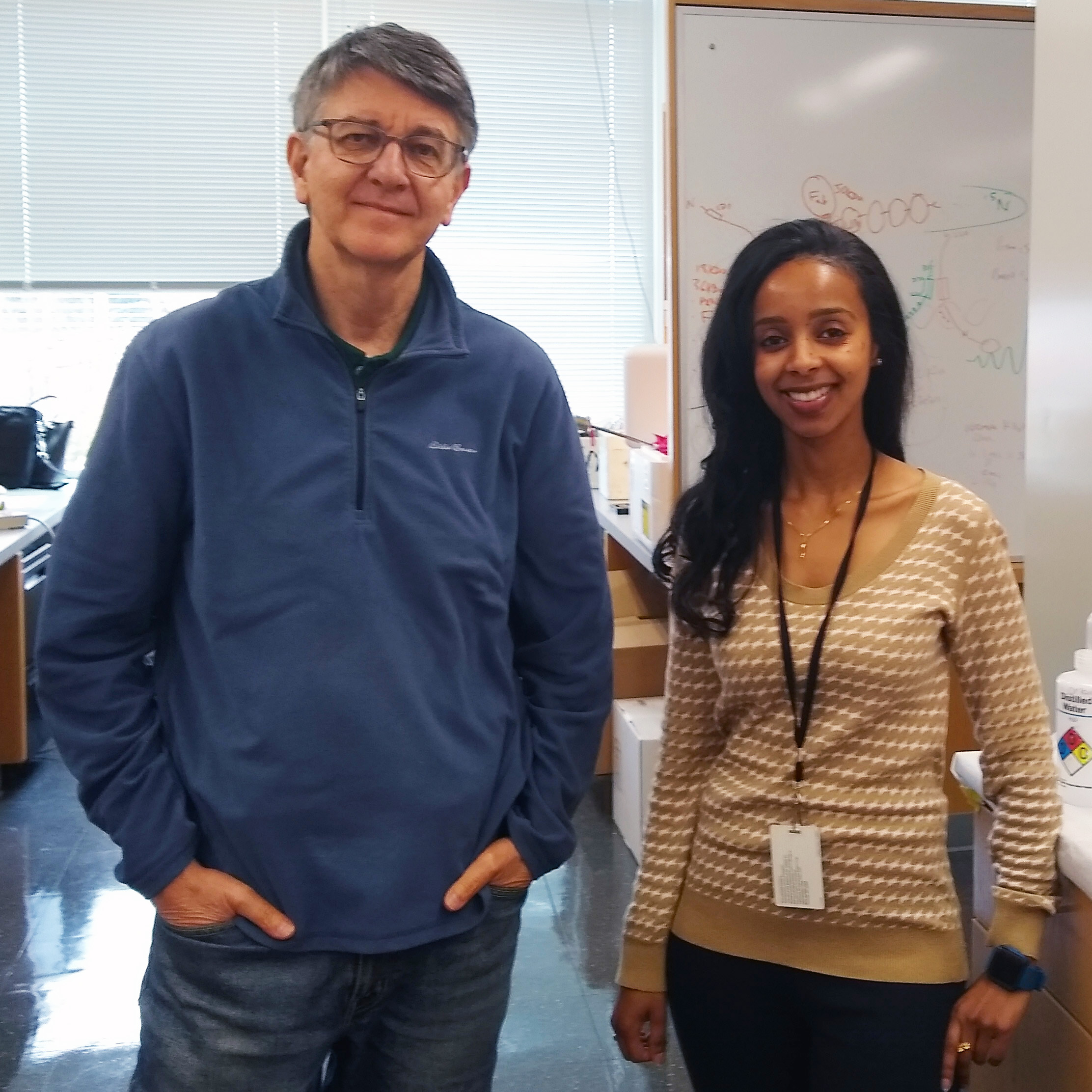 November 11, 2019 -- Please join us in congratulating Tsega Solomon for successfully defending her dissertation, "Protein fold switching: investigating the mechanism of αβ-plait to 3α fold interconversion," on November 1, 2019.  Solomon has completed her course of study in the University of Maryland Biochemistry Graduate Program and fulfilled all of the requirements for the doctoral degree. Her dissertation advisor was IBBR Fellow John Orban (Professor, UMCP Department of Chemistry and Biochemistry). 
"Tsega's PhD project was based on our interest in 'metamorphic' proteins, which have the ability to shapeshift and adopt new fold topologies despite very little or no alteration in their amino acid sequence,"  explains Orban.  "Her results have broken new ground in our understanding of how protein switches work. I think her findings will attract broad interest in the protein biophysics community and may have practical applications."
In December, Solomon will head to the National Institutes of Health (NIH) to continue her work on protein switches through an Intramural Research Training Award Fellowship in the laboratory of Dr. Adriaan Bax (NIH Distinguished Investigator, Biophysical Nuclear Magnetic Resonance Spectroscopy Section, Laboratory of Chemical Physics). In June 2020, we will see her back at IBBR, as she begins postdoctoral work with IBBR Fellow Robert Brinson (Research Chemist, NIST Biomolecular Structure and Function Group), supported by a prestigious NRC Research Associate Program award from the National Academies of Sciences, Engineering, and Medicine.
We look forward to following Dr. Solomon's continuing contributions to the field over the coming years.
-----
Inquiries:  communications@ibbr.umd.edu