Printer-friendly version
PDF version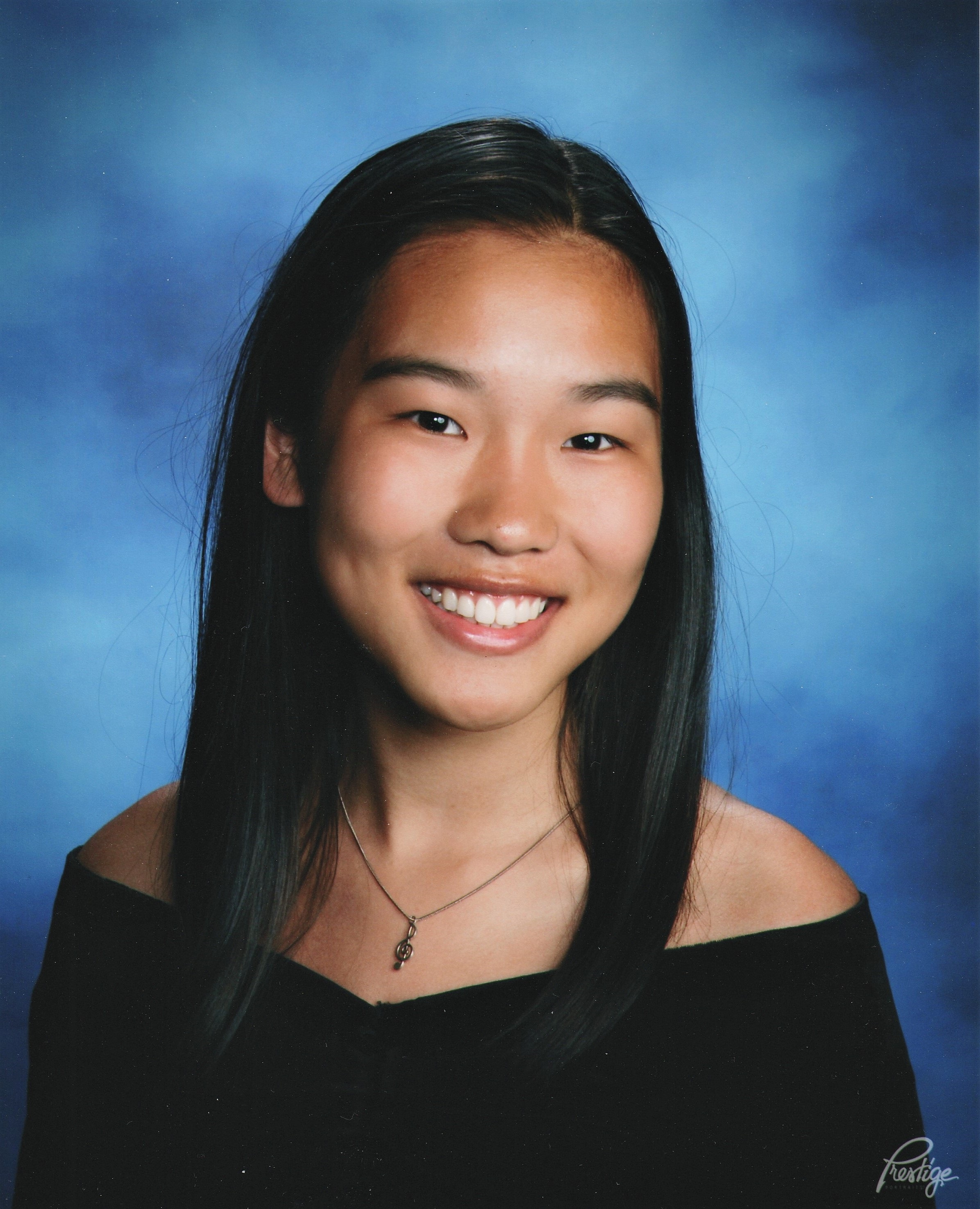 Sarah Gao to Compete for Top Awards in Most Prestigious U.S. Science and Mathematics Competition for High School Seniors
Over $3M in Regeneron Science Talent Search Awards Will Be Distributed in 2018
(Rockville, MD., January 25, 2018) Sarah Gao, a senior at Montgomery Blair High School in Silver Spring, MD, and a research intern at the University of Maryland Institute for Bioscience and Biotechnology Research (IBBR) in Rockville, MD, has been named a finalist in the Regeneron Science Talent Search, the nation's oldest and most prestigious science and math competition for high school seniors. The finalists were selected from the top 300 scholars drawn from a pool of more than 1800 highly qualified entrants. Each of the 40 finalists will receive at least $25,000 in awards and were chosen based on their projects' scientific rigor and their potential to become world-changing scientific leaders.
The Regeneron Science Talent Search, a program of Society for Science & the Public since 1942, focuses on identifying the next generation of scientists and engineers who will provide critical leadership in solving some of the world's most pressing challenges while shaping the future of research and development for our nation and the world. 
Sarah will go to Washington, D.C., from March 8-14, to undergo a rigorous judging process to determine the top 10 winners. She will also have the opportunity to meet with members of Congress and share her project with the public at the National Museum of Women in the Arts on March 11. While in D.C., this year's finalists will compete for more than $1.8 million in top awards. The top 10 awards range from $40,000 to $250,000 for the first-place winner. Winners will be announced at a formal awards gala at the National Building Museum on March 14.
Sarah worked in Dr. Daniel Nelson's Laboratory of Antimicrobial Discovery at IBBR during the summers of 2016 and 2017. Sarah's research project, titled "Developing Phage Endolysins as Novel Therapeutics for Multi-drug Resistant Bacterial Infections", began by isolating bacterial viruses, known as bacteriophage or phage, from environmental sources, including water from a waste treatment plant. Ultimately, she isolated three phage that infect Klebsiella pneumoniae, a human pathogen that often displays resistance to multiple antibiotic classes. After sequencing and annotating the DNA for the three phage genomes, Sarah cloned, expressed, and purified cell wall hydrolyzing enzymes (endolysins), from these phage. Significantly, she found that all of the enzymes were capable of degrading the Klebsiella cell wall, resulting in rapid lysis and bacterial cell death. As such, these enzymes may represent an alternative therapeutic to antibiotics for K. pneumoniae infections.
"I was delighted to learn that Sarah had been selected for this honor. It is wonderfully rewarding to see bright, inquisitive students like Sarah apply their scientific curiosity to solving biological puzzles that challenge human health," said Dr. Nelson.
IBBR is a joint research enterprise of the University of Maryland, College Park, the University of Maryland, Baltimore, and the National Institute of Standards and Technology. The Institute serves as the nexus between academic research and commercial application, bringing together all of the critical elements necessary to pursue solutions for major scientific and medical challenges. Through collaboration and interaction among academia, government and industry, IBBR focuses on structure-based design, characterization and testing of proteins and nucleic acids, and conducting groundbreaking research to develop innovative translational applications. IBBR's leverages its unique infrastructure and capabilities to advance projects and innovations towards commercialization in real-world applications.  The Institute also serves to expand the economic base of science and technology in the state of Maryland and at the national level.
For a description of the Regeneron Science Talent Search, criteria for selection, and a list of this year's finalists, visit https://student.societyforscience.org/regeneron-sts-2018-finalists.
IBBR Contact: 
Viqar Aslam
Director, Business Development and Strategy
Institute for Bioscience and Biotechnology Research
University of Maryland
9600 Gudelsky Drive | Rockville, MD | 20850
vaslam@umd.edu | 240.314.6373