IBBR Researchers Make Science Fun at Maryland Day
Thu, May 2, 2019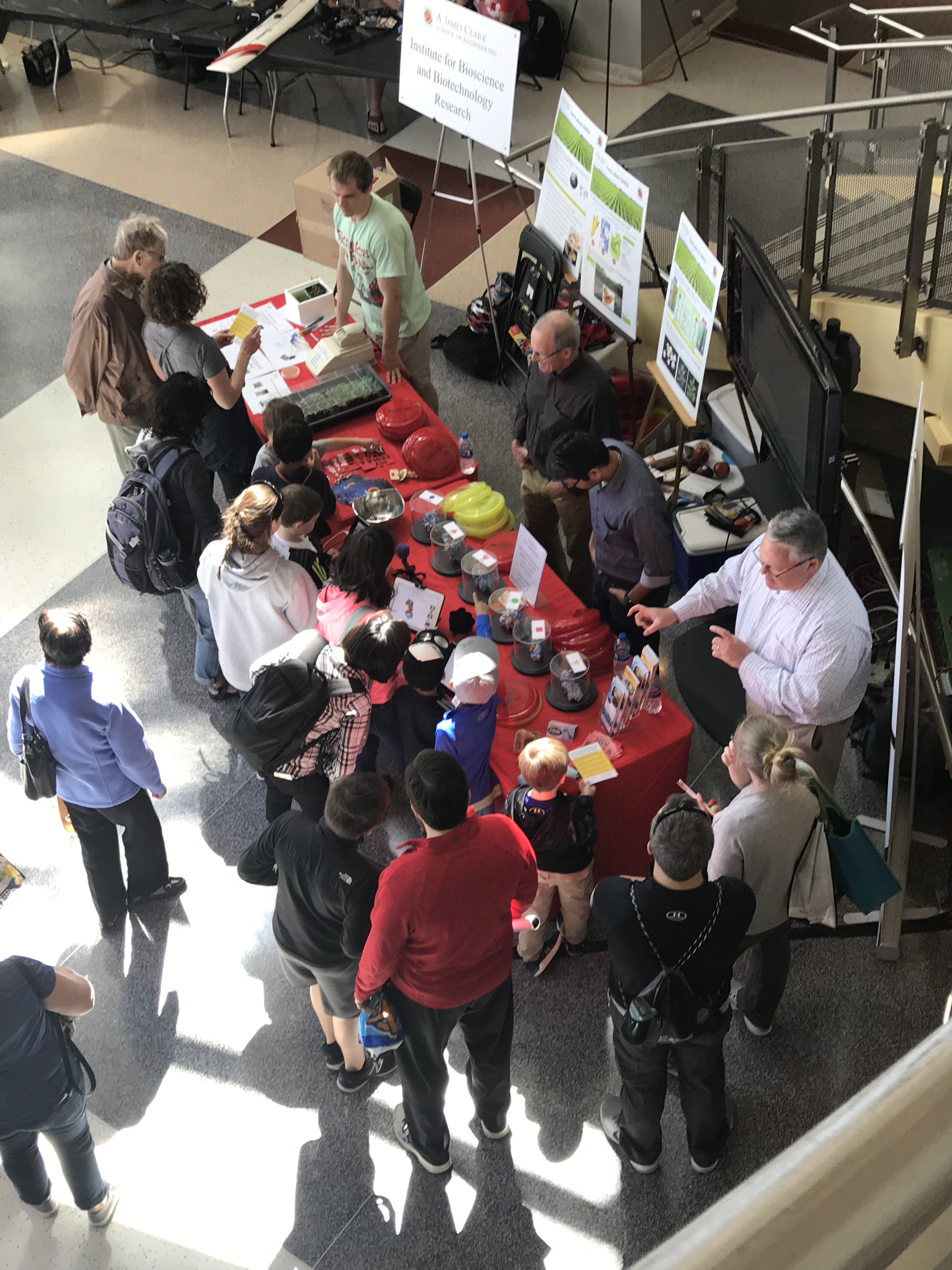 May 2, 2019 -- Start with enthusiastic scientists excited to talk about their research, add iPads loaded with cool software images of rotating protein molecules, fungus-infected and fungus-resistant plants, and bright-eyed, eager children and their families, and you have the perfect recipe for learning about some of the work done at the Institute for Bioscience and Biotechnology Research (IBBR).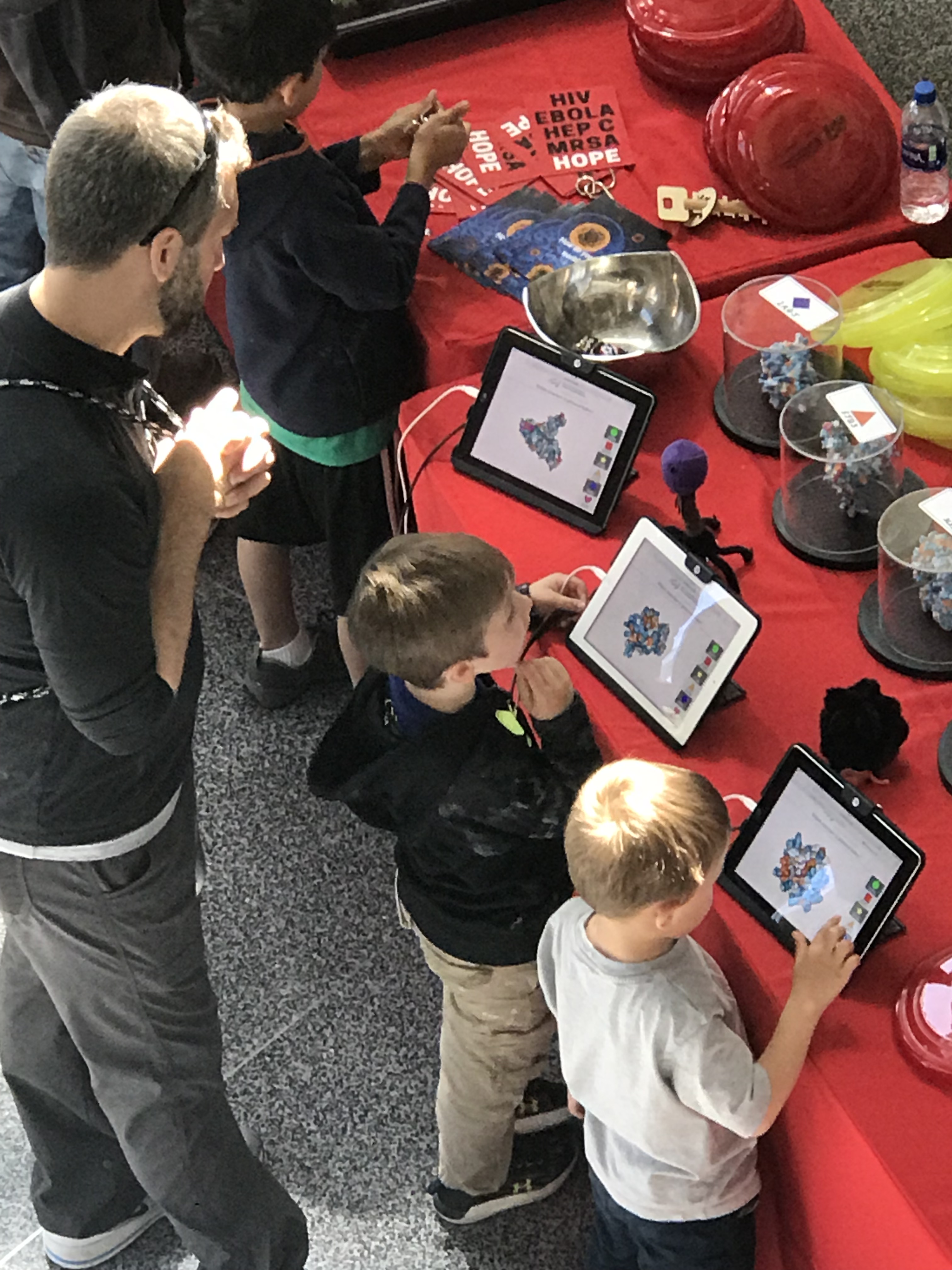 Children are naturally and inexhaustibly curious.  They share that trait with scientists, whose very profession relies upon that same insistence to question "why, how, and what if?"
At the University of Maryland's 21st annual Maryland Day, on Saturday, April 27, IBBR researchers welcomed the opportunity to interact with event attendees and, especially, to encourage children's natural curiosity about the world around them.  In addition to an easy-to-understand slide show showcasing the impressive array of research projects underway at IBBR, two display tables with hands-on activities captured visitors' attention.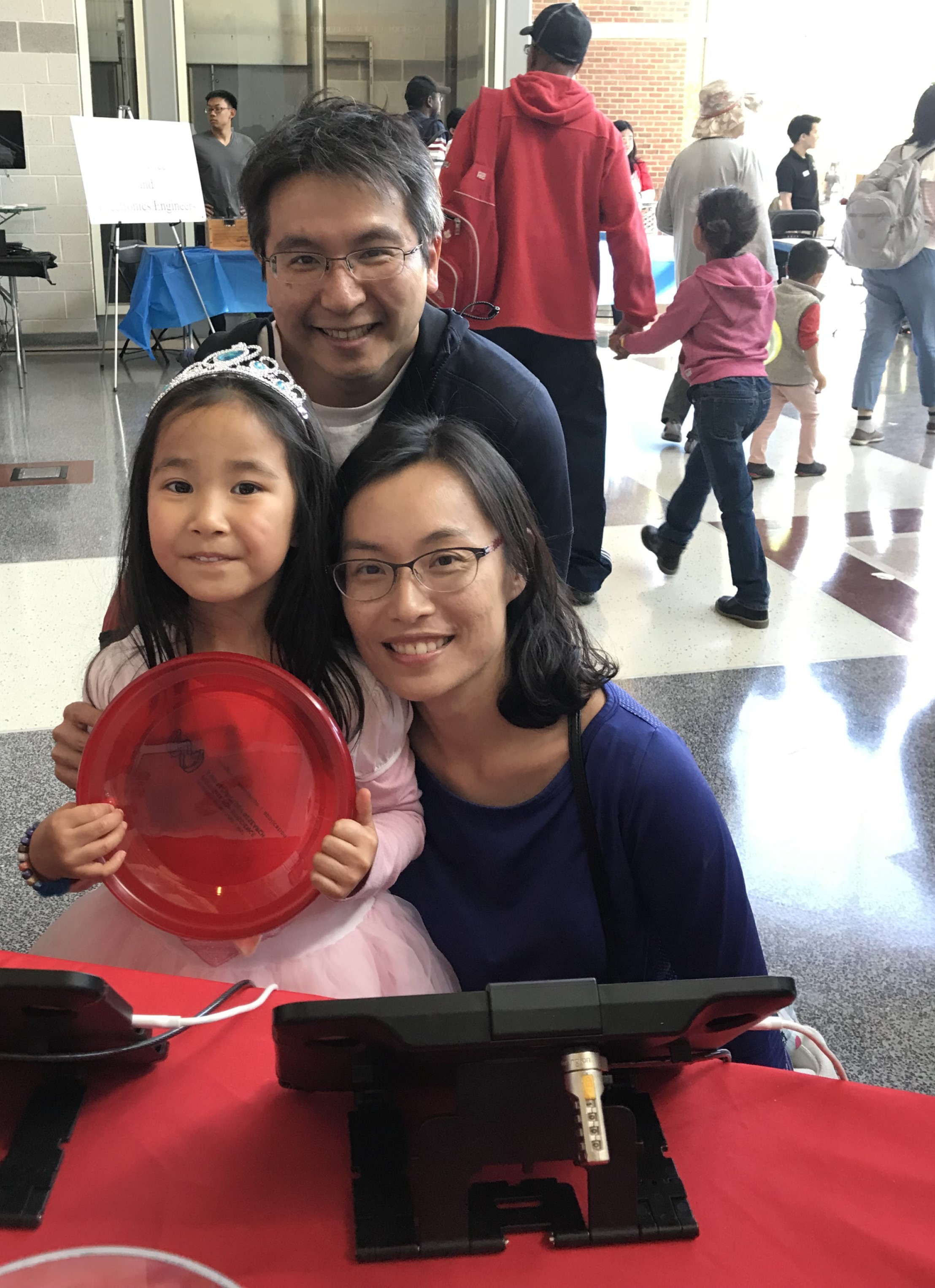 Using touchscreen tablets displaying colorful and accurate protein molecules, children, families, and students were invited to match the fascinating, rotating images with three-dimensional printed models. Correct matches were rewarded with a brief sentence describing the protein, what it does, and how it relates to the important biotechnology research being done at IBBR.
Visitors also viewed fungus-infected and fungus-resistant plants and learned how bacteria can be used to introduce modified DNA into plants to enable them to fight fungal disease and other pathogens. The plant demonstration was of particular interest to one boy and his father, who commented that his son "hopes to be a farmer someday - it's the only thing he wants to be when he grows up."
The young future farmer and other visitors who stopped by to chat with the scientists or play the protein matching game took home new insights…and a red or yellow IBBR Frisbee!
-----
Inquiries:  communications@ibbr.umd.edu