IBBR Welcomes Dr. Saif Hasan
Mon, Feb 11, 2019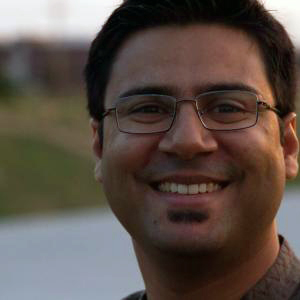 February 11, 2019 -- IBBR is pleased to extend a warm welcome to Dr. Saif Hasan.  Dr. Hasan joins us as an Assistant Professor in the University of Maryland School of Medicine's Department of Biochemistry and Molecular Biology. He is a structural biologist who focuses on membrane proteins, and will use IBBR's new cryo-EM facility to study complexes responsible for biological transport, disease, and virus assembly. His lab is currently located on the 4th floor of Building II.
Dr. Hasan has a strong background in membrane protein structural biology. He received a PhD in Biological Sciences from Purdue University for his biochemical and crystallography studies of the cytochrome b6f complex, an important component of photosynthetic machinery. He continued his training at Purdue as a postdoctoral researcher in Dr. Michael Rossmann's group in the Department of Biological Sciences. There, he used cryo-EM to gain insight into the structure and function of numerous viral pathogens, including Zika and eastern equine encephalitis (EEE) viruses, to help inform vaccine design. 
Dr. Hasan is joined in Rockville by his wife and two young children.
-----
Inquiries:  communications@ibbr.umd.edu