The Andrianov Lab Receives Sub-Award to Aid in the Development of a Dissolvable Microneedle Patch Vaccine against the Dangerous Nipah virus and Hendra virus
Fri, Nov 11, 2022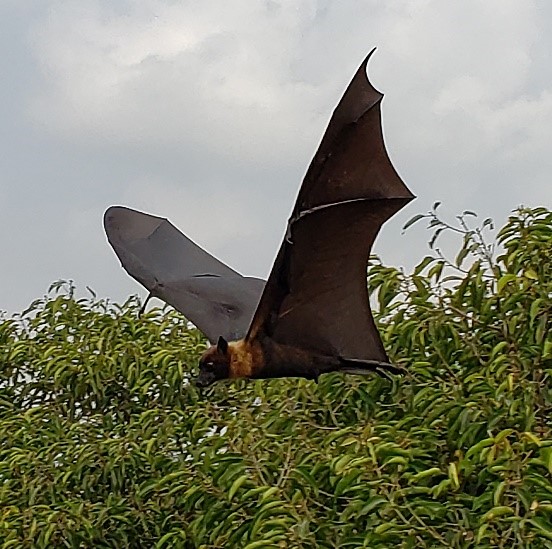 The University of Maryland - Institute for Bioscience and Biotechnology Research (IBBR) Fellow, Dr. Alexander Andrianov received a two-year $290,000 sub award from the Henry M. Jackson Foundation for the Advancement of Military Medicine on behalf of Uniformed Services University (USU) in Bethesda, MD, as part of a multi-million dollar award led by Dr. Christopher Broder, Professor and Chair of the Department of Microbiology, USU, to advance the further development of a new kind of vaccine against the deadly Nipah virus and Hendra virus.
Scientists have warned that Nipah virus -- a deadly infection for both people and animals-- could be the next pandemic. Nipah virus first emerged in the late 1990s, causing serious disease outbreaks in humans and livestock in Malaysia and Singapore. More frequent and recent Nipah outbreaks in Bangladesh, the Philippines, and India have resulted in acute respiratory distress syndrome and encephalitis, person-to-person transmission, and greater than 75 percent case fatality rates among humans. Much like Nipah, the closely-related Hendra virus was also discovered in the 1990s in Australia where it repeatedly causes fatal infections in horses and exposure risk to people, the most recent in June 2022 when another horse was euthanized and two individuals had received emergency use treatment with an experimental therapy. Like Nipah, Hendra has also been found naturally in several species of fruit bats (flying foxes). The National Institutes of Health (NIH) and Centers for Disease Control and Prevention have classified Nipah and Hendra as biothreat agents, and the U.S. Department of Agriculture characterized them as agriculture threat agents. Nipah and Hendra are recognized as the most pathogenic viruses within the group of newly discovered viruses known as henipaviruses, which are single-stranded, negative-sense, RNA viruses in the paramyxovirus family. Other well-known paramyxoviruses that cause disease in humans are measles and mumps viruses. A new henipavirus was recently discovered in China that appears to come from rodents and also cause non-fatal disease in people known as Langya virus.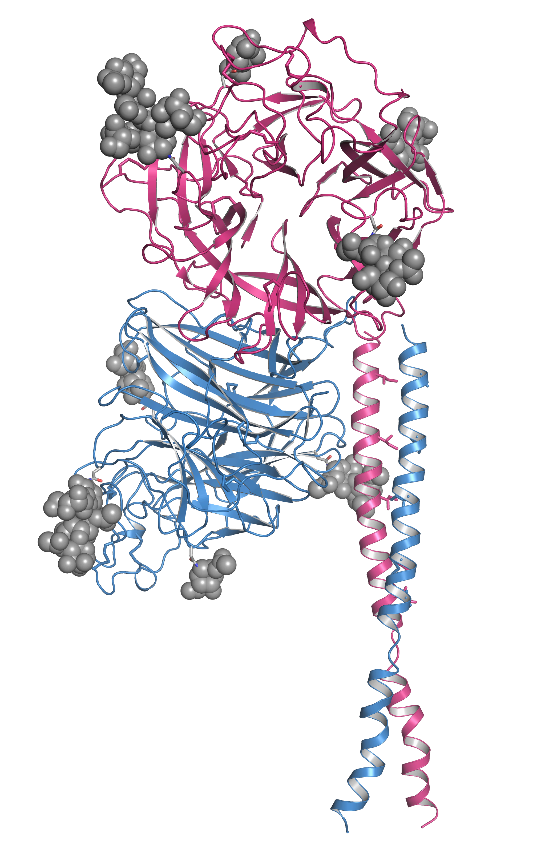 The project entitled, "Recombinant HeV-sG Vaccine Formulation and Delivery via Microneedle Patch" will focus on the development of Polyphosphazene (PPZ) based adjuvanted formulations, from the Andrianov lab at IBBR, for the intradermal delivery of an anti‐henipavirus vaccine using a microneedle patch platform. Researchers at USU, led by Dr. Broder, have been investigating Nipah and Hendra for more than 20 years and findings have led to a detailed understanding of how Nipah and Hendra infect cells and also to the development of countermeasures against infection and disease. A vaccine was developed against both Nipah and Hendra viruses known as Hendra-sG, which is a soluble, purified portion of a protein found in Hendra virus that mediates viral infection.
"More recent work by our collaborative team of investigators provided evidence that a safe, simple and single dose of a recombinant protein-based subunit vaccine against both Nipah virus and Hendra virus was possible. This next phase of vaccine development will be a critical step forward that could lay the foundation for an emergency-use vaccine that could be prepared quickly and one with good field-use characteristics, ideally suited in an outbreak scenario," said Dr. Broder.
"There are currently no approved vaccines for prevention of infection and disease caused by Nipah virus and Hendra virus for use in people although a suspension formulation for intramuscular injection is in Phase 1 clinical trials," said Dr. Antony Dimitrov, a lead investigator on the project at USU. "This Hendra-sG protein-based vaccine has since been shown to be fully effective and protective against infection by both Nipah and Hendra in four animal species, and it is also the basis of a fully licensed vaccine for the prevention of Hendra virus infection of horses in Australia. A possible vaccine for use in people now seems close to reality, and this new project will accelerate its development."
ABOUT UNIFORMED SERVICES UNIVERSITY: The Uniformed Services University of the Health Sciences (USU), founded by an act of Congress in 1972, is the academic heart of the Military Health System. USU students are primarily active-duty uniformed officers in the Army, Navy, Air Force and Public Health Service who receive specialized education in tropical and infectious diseases, TBI and PTSD, disaster response and humanitarian assistance, global health, acute trauma care, and advanced practice nursing and dentistry. For more information, visit www.usuhs.edu.