Vincent Njar Elected Fellow of the National Academy of Inventors
Wed, Feb 23, 2022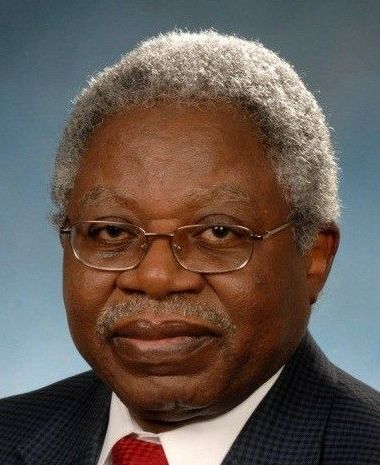 Dr. Vincent Njar, IBBR Fellow and Distinguished University Professor in the Department of Pharmacology at the University of Maryland, Baltimore, has been elected as a Fellow of the National Academy of Inventors (NAI) for his contributions in the discovery and development of novel small molecules with potential for treatment of a variety of deadly cancers– in particular, breast, prostate, and pancreatic cancers. Njar is a leading medicinal chemist and oncopharmacologist and has a long-standing interest in the rational discovery and development of small molecules as anti-cancer agents. He invented novel chemical reactions for the synthesis of novel inhibitors of several important anti-cancer targets. He is perhaps best known for his development of RAMBAs – retinoic acid metabolism blocking agents, and the molecule Galeterone, which is commercially available as a unique research reagent and currently being tested in a Phase II clinical trial entitled "Galeterone or Galeterone with Gemcitabine for Patients with Metastatic Pancreatic Adenocarcinoma." In addition, LTN Pharmaceuticals, Inc. has received a conditional approval to initiate a Phase III clinical trial in the Caribbean in prostate cancer patients. This clinical trial is expected to start on or before the end of Q2, 2022.
"I am very humbled, honored, and grateful to be elected as a Fellow of the National Academy of Inventors," said Njar. "I want to share the credit of the award with my former and present laboratory students and staff, and the late Dr. Angela Brodie, the discoverer of a class of drugs called aromatase inhibitors, who have helped drive our research programs for the past 25 years. There is still so much work to be done to discover and develop novel and efficacious small molecules anticancer drugs. This award is very encouraging and has energized me to keep forging ahead."
"Vincent's patent record is absolutely superb, and his discoveries have moved forward from the lab bench to the bedside of patients on multiple occasions," said Dr. David Weber, Co-Director of IBBR and Director of the Center for Biomolecular Therapeutics (CBT). "We are so proud of his recognition from the NAI and to have him as a Fellow at IBBR, a faculty member in the School of Medicine, and as the Medicinal Chemistry Section leader in the CBT."
The National Academy of Inventors is a member organization comprising U.S. and international universities, and governmental and non-profit research institutes, with over 4,000 individual inventor members and Fellows spanning more than 250 institutions worldwide. The NAI Fellows Program was established to highlight academic inventors who have demonstrated a prolific spirit of innovation in creating or facilitating outstanding inventions that have made a tangible impact on the quality of life, economic development, and welfare of society. Election to NAI Fellow status is the highest professional distinction accorded solely to academic inventors. The Fellows Induction Ceremony will take place at the NAI Annual Meeting in Phoenix, Arizona June 13-15.