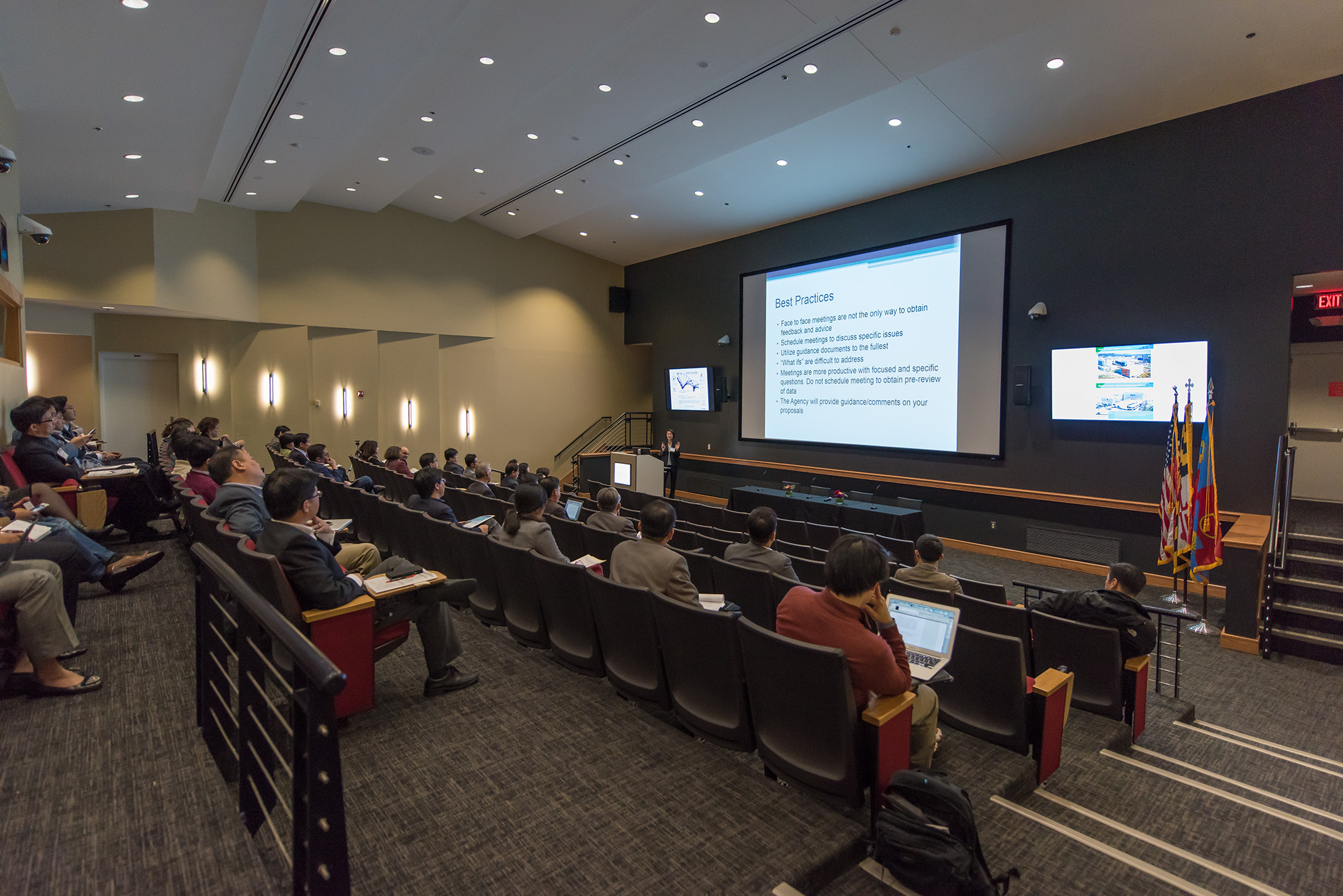 Virtual Events
Due to the evolving COVID-19 crisis, we have had to change the way we live, work and learn. While we are currently unable to gather in large groups, we are pleased to offer virtual events to continue to engage with those in the biotech community during these unprecedented times. We have the knowledge, the team and the tools to successfully produce your event virtually. Contact us today to learn more.
Platform
University of Maryland's Institute for Bioscience & Biotechnology Research is licensed to use WebEX and Zoom with up to 1,000 attendees. The possibilities are endless as each platform offers unique features such as chat rooms, break-out rooms, polling features and recording options. Together, we can select the best platform for your specific event.
Pricing
Half day virtual event (up to 4 hours): $785.00* (each additional hour, $130.00*)
Includes Event Manager along with IT Technician for the duration of the event
Up to 1,000 attendees virtually
*Discounts available for Government/Non-Profit Organizations and those within USM
Options
Webpage Hosting and Registration Services
Webpage hosting and registration services are available for groups of 50 or more. Our registration services packages are designed as an economical and reliable way of eliminating worries and time allowing you more time to focus on your program's content. We will tailor a website specific to your event and provide online registration services to include the following:
Designing an event website
Creating an electronic registration system
Collecting and processing registration fees if required
Confirming registrations and issuing receipts
Reminders sent to incomplete registrants
Preparing registration lists and reports
Disseminating meeting link and details to registrants prior to event
Marketing Services
IBBR is here to help market your event. In addition to your personal marketing lists, we have several platforms to help you reach your target audience and increase your registration numbers.