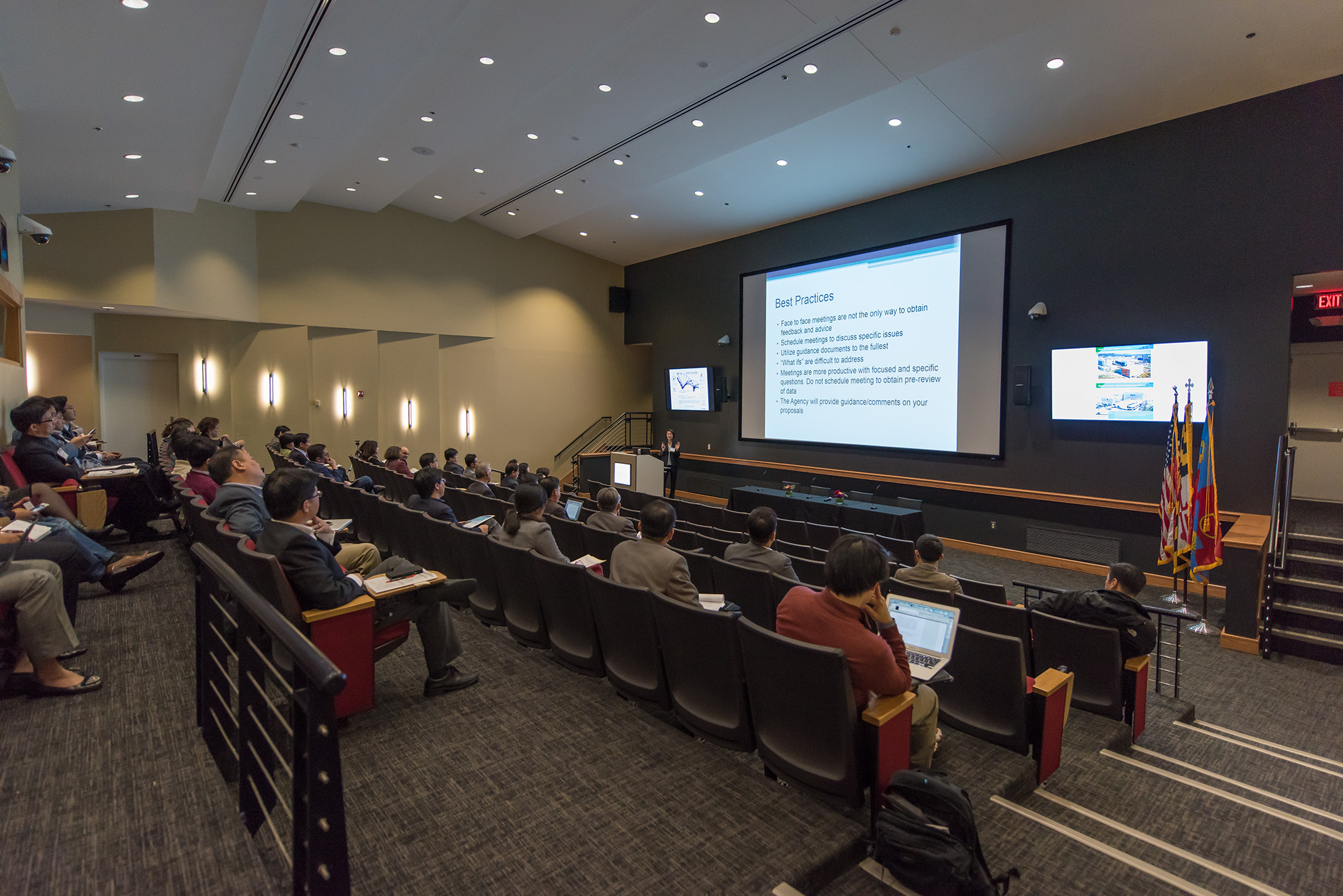 Conference and Event Services
The Institute for Bioscience and Biotechnology Research (IBBR) offers a full array of conference and event services to the biotech community with state-of-the-art meeting space, expert planning services, and event marketing and promotion. Whether you are planning a conference, workshop, retreat, poster session, or educational symposium, our professional event management team takes a personalized approach to hosting conferences and events of all styles and sizes. Our professional services include:
A conference manager to provide event planning and execution
Facilitate event set-up, AV arrangements and housekeeping services
Vendor management (catering, hotels, transportation, rentals, etc.)
Designing an online event website and registration page
Provide registration services
Distribute and market online promotional materials to IBBR mailing lists
Prepare and print signage, name badges and other marketing materials
Full streaming and recording capabilities for Hybrid meetings and events
Our Information Technology Department offers a comprehensive array of audiovisual tools and services and are on-site to provide support during your event. We have the following equipment available providing a one-stop-shop approach to conference planning and coordination:
Tables, Chairs, Linens
Flip Charts, White Boards, and Easels
Poster Display Boards
Coat Rack
IBBR is strategically located just northwest of Washington, DC, in the heart of Maryland's biotechnology corridor, adjacent to The Universities at Shady Grove. Click here for more details on our location and parking. IBBR event services are available to the biotech community with affordable pricing whether in academia, government, industry, or non-profits. For additional information, please complete an event information form or contact Nicole Tenly (tenlyn@umd.edu or 240-314-6209).
Event Space
We offer flexible meeting space to meet your needs up to 150 guests. Our rooms include a 2,400 sq. ft. auditorium, conference room and open atrium ideal for networking. Click here to learn more about the rooms available and a floor plan.