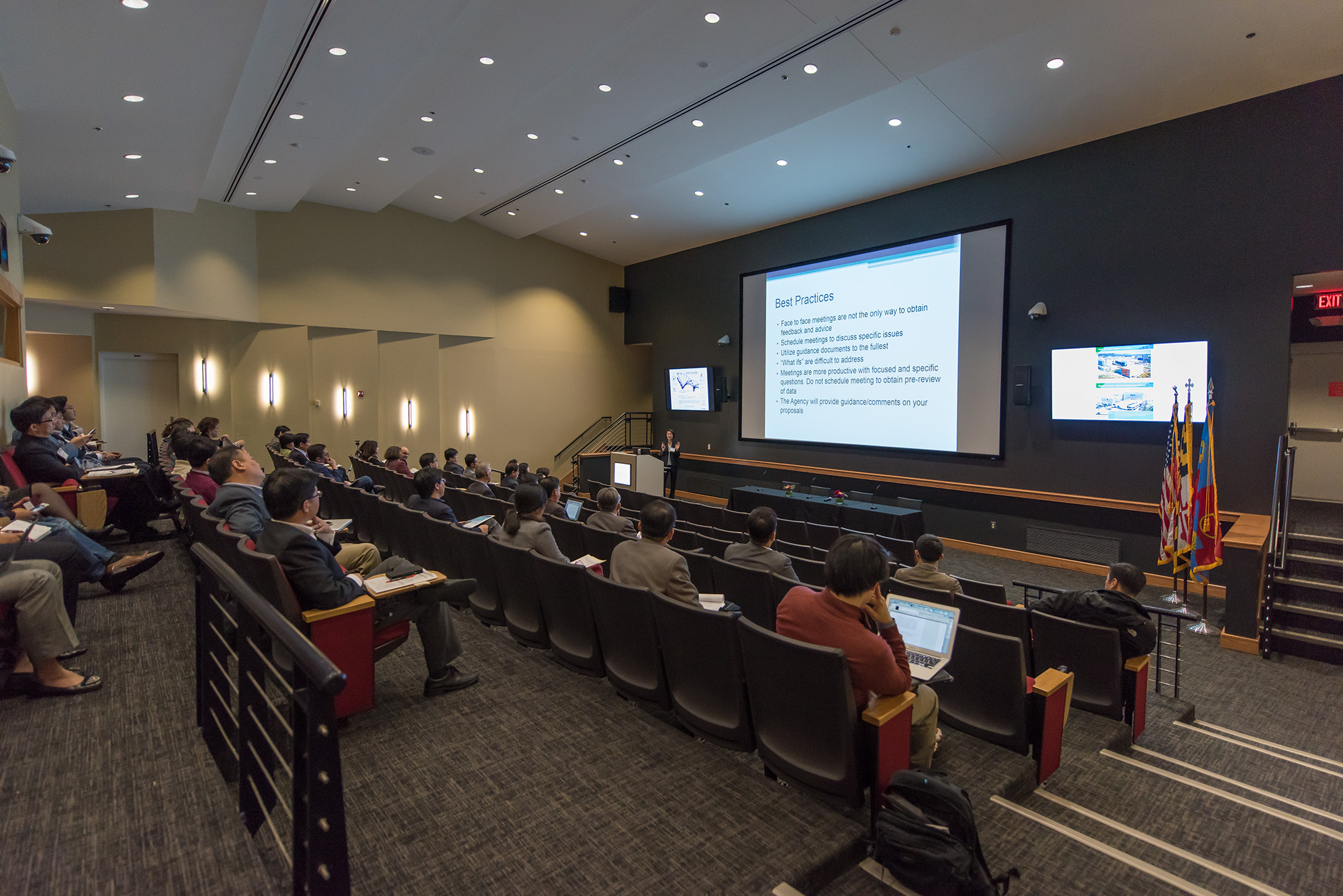 Equipment and Services
Our Information Technology Department offers a comprehensive array of audiovisual tools and services to complete your event including:
Projector
Laptop
Video Conferencing and Audio Teleconferencing
Videotaping, Online Streaming, and Recording Services
Podium
Handheld Microphone
Lavalier Microphone
Wireless PPT Remote
Sound System
Surge Protectors and Extension Cords
On site copies and faxes
Our IT specialists are on site to provide support during your conference or meeting.
Our Events Department specializes in vendor management and facilitation. We are happy to assist with catering arrangements, rentals, transportation services and hotel accommodations. We have established successful relationships with preferred vendors who are familiar with our facility ensuring your event will run smoothly.
We have the following equipment available providing a one-stop-shop approach to conference planning and coordination:
Tables, Chairs, Linens
Flip Charts, White Boards, and Easels
Poster Display Boards
Coat Racks