Congratulations to Dr. Qiong Zhang, Recipient of the UC Berkeley Miller Research Fellowship
Wed, Jan 16, 2019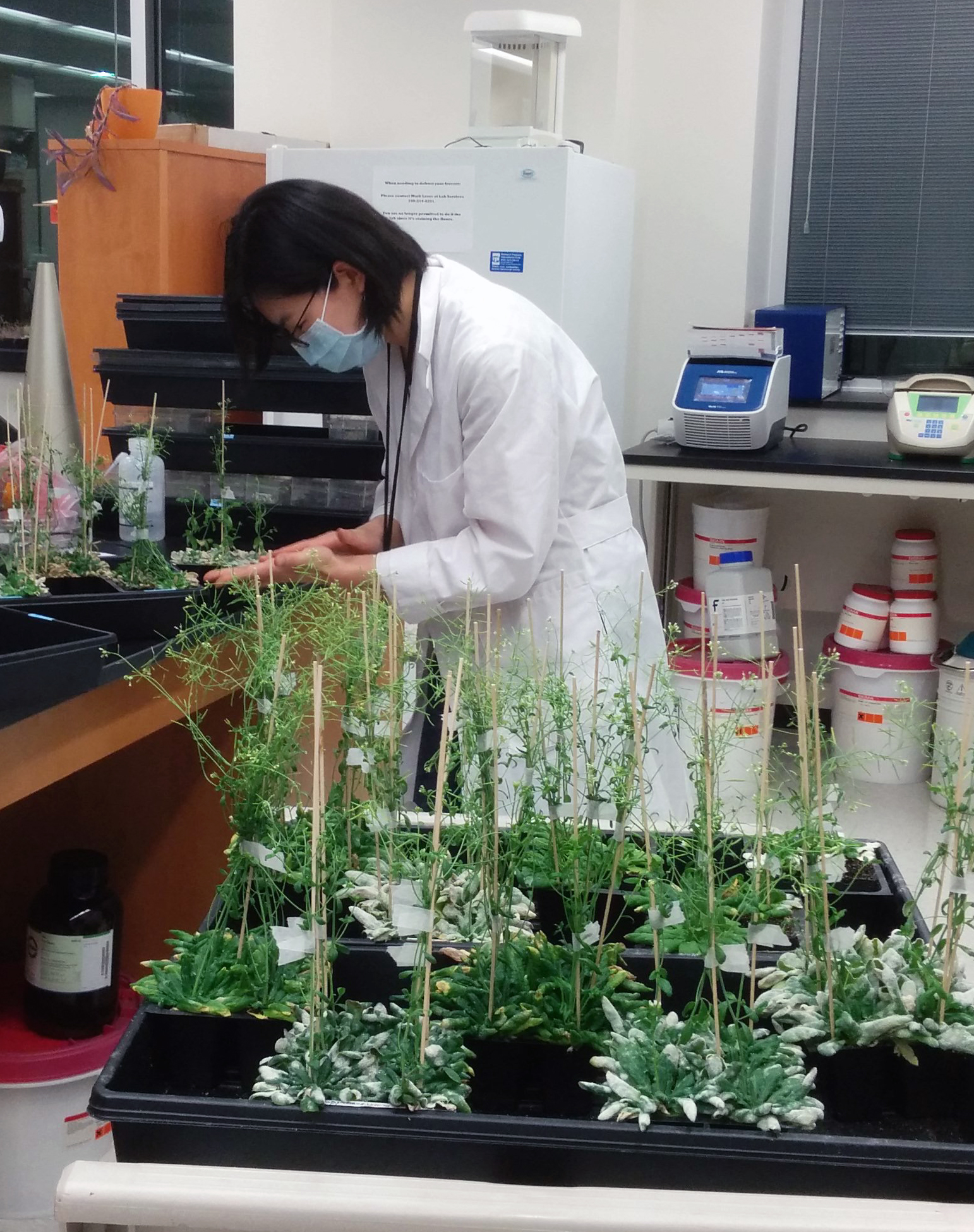 January 29, 2019 -- IBBR congratulates Dr. Qiong Zhang as a recipient of the prestigious Miller Research Fellowship, awarded by the Miller Institute for Basic Research in Science at the University of California, Berkeley. The Miller Institute "seeks to discover and encourage individuals of outstanding talent, and to provide them with the opportunity to pursue their research on the Berkeley campus. Fellows are selected on the basis of their academic achievement and the promise of their scientific research. Miller Fellows also have a keen curiosity about all science and share an appreciation for an interdisciplinary experience."
About ten fellowships are awarded each year across numerous natural and social science fields. The first Miller Research Fellowships were awarded in 1960 and Carl Sagan was a member of that initial group of awardees. This year, Dr. Zhang was one of just 11 awardees from a pool of 299 applicants. Her award includes an annually increasing stipend, benefits, a moving allowance, and an annual $10,000 research fund.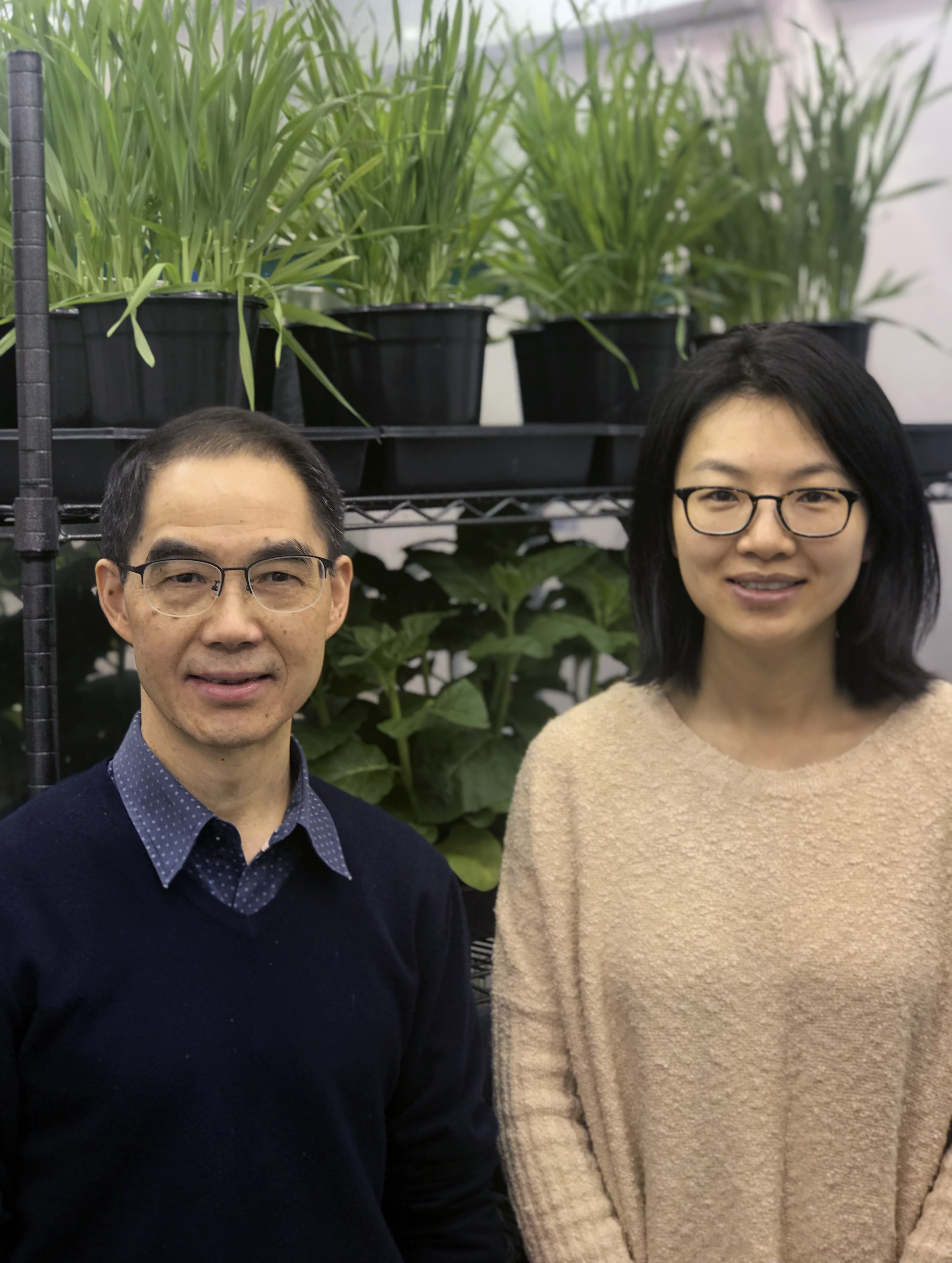 Dr. Zhang recently received her Ph.D. in Molecular and Cell Biology from the Biological Sciences Graduate Program (UMCP College of Computer, Mathematical, and Natural Sciences). She worked in the laboratory of IBBR Fellow, Dr. Shunyuan Xiao (Professor, UMCP Department of Plant Science & Landscape Architecture).  At IBBR, Dr. Zhang used forward and reverse genetic approaches to uncover novel mechanisms used by plants to fight against fungal pathogens, or exploited by fungi to adapt to host plants, using the Arabidopsis-powdery mildew pathosystem.
"I have had the pleasure of watching Qiong grow from a young student into a highly knowledgeable, experienced, aspiring, and capable scientist with outstanding capacity for logical reasoning and critical thinking," said Dr. Xiao.  "This ability, coupled with her well-balanced knowledge and expertise, helped her effectively conceive and design experiments, interpret results, prepare manuscripts, and make presentations.  Qiong was an excellent choice to join the cohort of prestigious Miller Institute Fellows and I am very proud of her."
During her fellowship at the Miller Institute, Dr. Zhang will use a CRISPR-based genome-editing tool called EvolvR, recently developed by Dr. John Dueber and his colleagues, for rapid directed evolution of plant disease resistance genes through localized in vitro and in vivo mutagenesis.  Dr. Dueber will host Dr. Zhang and she will work in his and Dr. Brian Staskawicz's lab at UC Berkeley.
"The supportive research community at IBBR and the caring, encouraging, collaborative, and open-minded lab environment cultivated by Dr. Xiao enabled me to develop into the scientist that I am today," said Dr. Zhang.  "It has been like home to me and I am very grateful for the training I've received at IBBR.  The experience gave me the professional confidence to apply for the Miller Research Fellowship and it is an honor to have been selected."
-----
Inquiries:  communications@ibbr.umd.edu